Product News
In stock MTL4841 communications module, brand new MTL4841 products in stock for sale. Contact us here for more information about MTL4841.

December 31, 2020
Discontinued MTL4840 HART Maintenance System product MTL4841 communications module in stock. If you're interested in MTL4841, you can send me an inquiry here.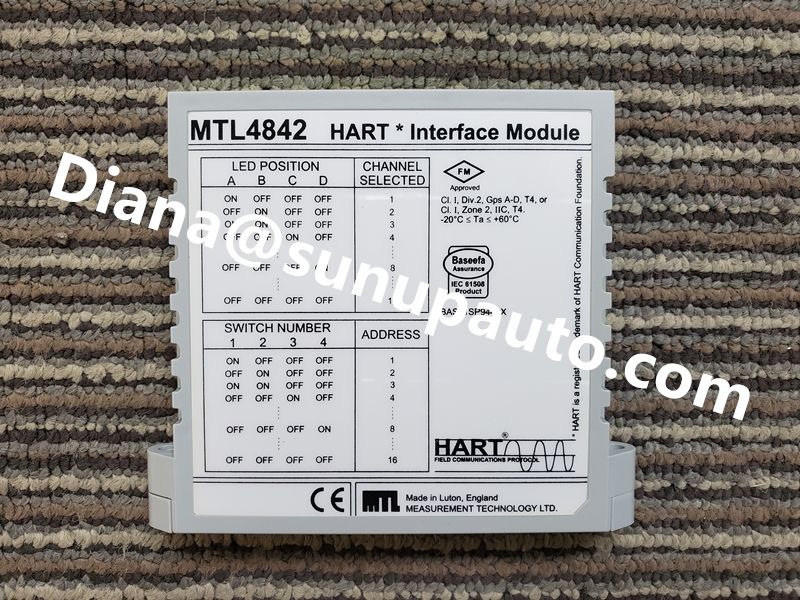 The MTL4840 HART Maintenance System enables a user to calibrate, configure and maintain an entire network of 'smart' field devices from a single workstation.
The key elements that make this possible are the MTL4841 communications module and the MTL4842 HART interface module.
These two modules provide the multiplexing for the individual field devices, making each one addressable and identifiable.
MTL4841 communications module and MTL4842 HART® interface module.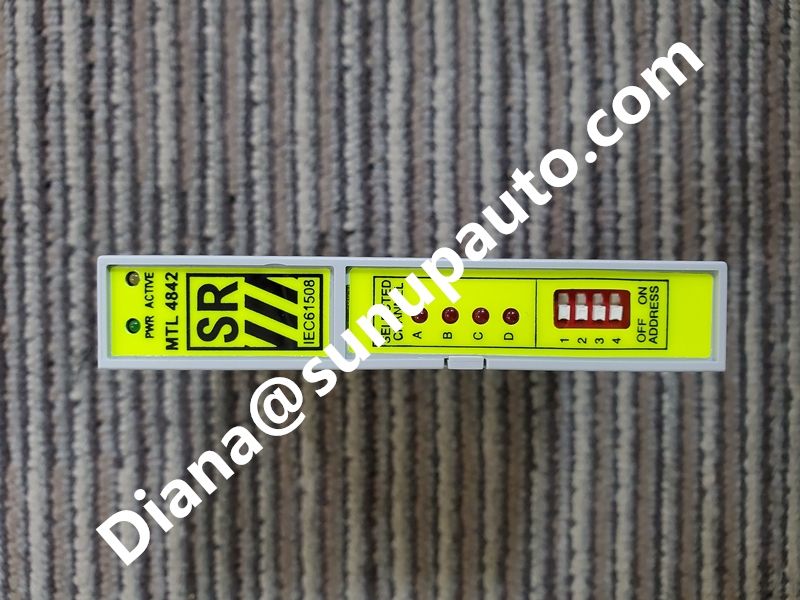 More product picture for MTL4841 communications module for your reference.
If you have any question, please feel free to contact me here.
Sunup (Wuhan) Import & Export Co., Ltd.
Add:7-A16,Caishen Commercial Plaza,Hankou Railway Station,Wuhan, China
Postal code:430015
M: 86-13545206420(WhatsApp & Wechat) | T:+86-027-85880977| F:86-027-85309780
Email:Diana@sunupauto.com