Product News
New arrival MTL 9121-IS MTL FISCO Power supply with complete product model MTL9121-IS-PS product in stock for your reference.

January 07, 2021
MTL 9121-IS MTL FISCO Power supply product, currently have some pieces in stock for sale. Product complete model MTL 9121-IS-PC and MTL 9121-IS-PS.
MTL 9121-IS Power supply product description:
The MTL 9121-IS is a fieldbus repeater isolator which repeats the fieldbus signal from a safe area, Zone 2 fieldbus to an intrinsically safe fieldbus for connection to devices in Zone 1. The 9121-IS
provides up to 120mA, typically powering up to 8 x 15mA field devices in Gas Group IIC.
The 9121-IS is certified to FISCO (Fieldbus Intrinsically Safe Concept) requirements in IEC60079-11: 2011 Equipment protection by intrinsic safety i and IEC 60079-25: 2010 Intrinsically Safe
Electrical Systems. This allows the power supplied to the IS fieldbus to exceed the limit set in the original FF-816 IS physical layer profile. This increases the number of devices on an IS
fieldbus from typically 4 x 20mA devices with maximum of 80m cable run, to up to 6 x 20mA devices with 400m cable run using the 9121-IS.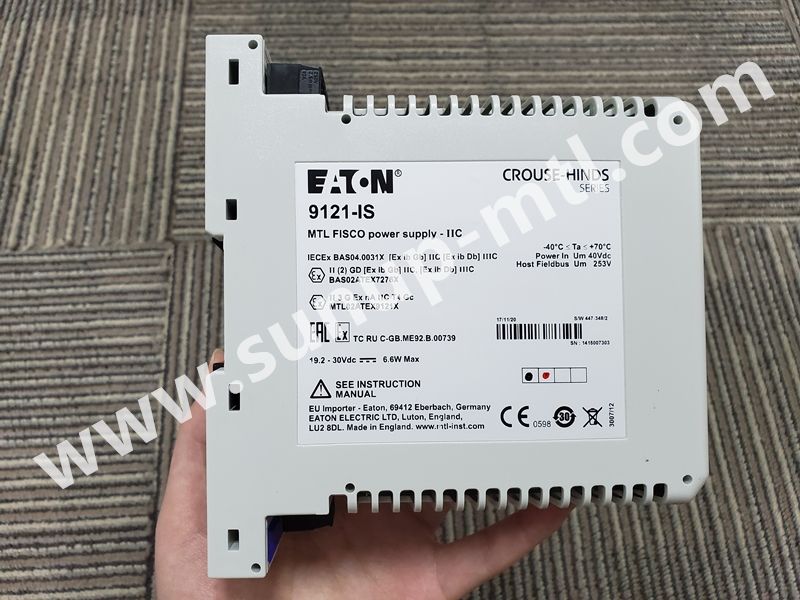 MTL 9121-IS MTL FISCO Power supply MTL 9121-IS-PC and MTL 9121-IS-PS.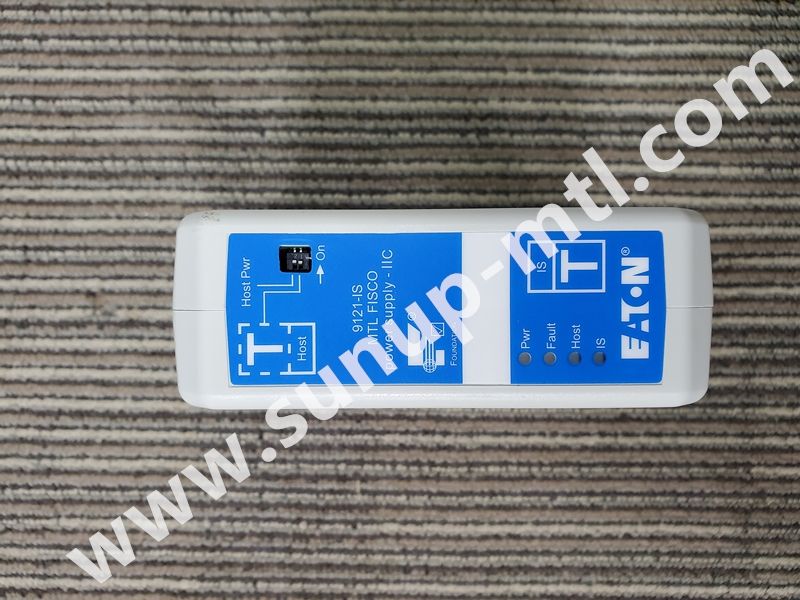 If you need more product information for Eaton MTL series product, please feel free to contact me here.