Product News
New arrival MTL MTL4850 HART multiplexer, MTL4850 real product picture, MTL4850 HART multiplexer made in Germany.

January 18, 2021
New arrival MTL MTL4850 HART multiplexer, MTL 4580 in stock with Eaton MTL factory brand new packing.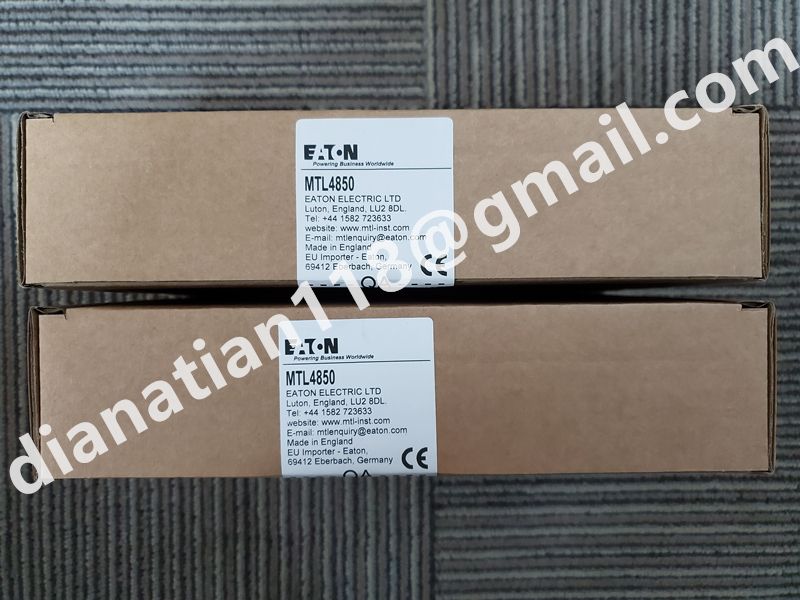 MTL 4850 HART multiplexer
The MTL4850 HART Maintenance System enables a user to calibrate, configure and maintain an entire network of 'smart' field devices from a single workstation.
The key element that makes this possible is the MTL4850 module, which provides the multiplexing for the individual field devices, making each one addressable and identifiable from the workstation.
The other important element is the terminal circuit board that simplifies the interconnection of the field devices to the MTL4850 module. A range of terminal boards and backplanes has been designed to suit most general applications but custom versions can also be designed to suit individual OEMs and their applications.
MTL HTP-SC32 HART connection unit
MTL 16-channel backplane CPH-SC16 and CPH-SC16R
MTL 32-channel backplane CPH-SC32 and CPH-SC32R
MTL HART connection units:
MTL HCU16 16-channel analogue input/output
MTL HCU16AO 16-channel analogue output with HART filters
MTL HTP-SC32
MTL HTP-SC32-P250
MTL HTP-SC32-S150
MTL HTP-SC32-S200
MTL HTP-SC32-S240