Product News
New arrival MTL7700 series barrier MTL7707+ in stock for sale. Currently stock models include MTL7707+, MTL7787+, MTL7796- barriers.

July 21, 2021
India origin MTL7700 range barriers MTL7707+ product details picture for your reference. Contact Diana on Sunup website to get more information for MTL barriers.

MTL7707+ barrier product description:
The MTL7700 range follows closely in the footsteps of the MTL700 but as a DIN rail mounting barrier providing quick and easy installation without the need for special hardware. Removable terminals are used for ease of installation, maintenance and for providing a loop disconnect by simply unplugging the terminals from the side of the module. Wire entry is also angled to assist wiring within limited space enclosures. MTL7700 barriers clamp simply and securely onto standard T-section DIN rail, simultaneously making a reliable IS earth connection. For applications where field power is required for switch inputs or 2-wire transmitters, the MTL7700 range provides a bussed power feed facility. When used in conjunction with the MTL7798 power feed module the user has a fully protected, electronically fused supply to many barriers with no additional wiring required.
MTL7707+, MTL7787+, MTL7796- barriers in stock for sale.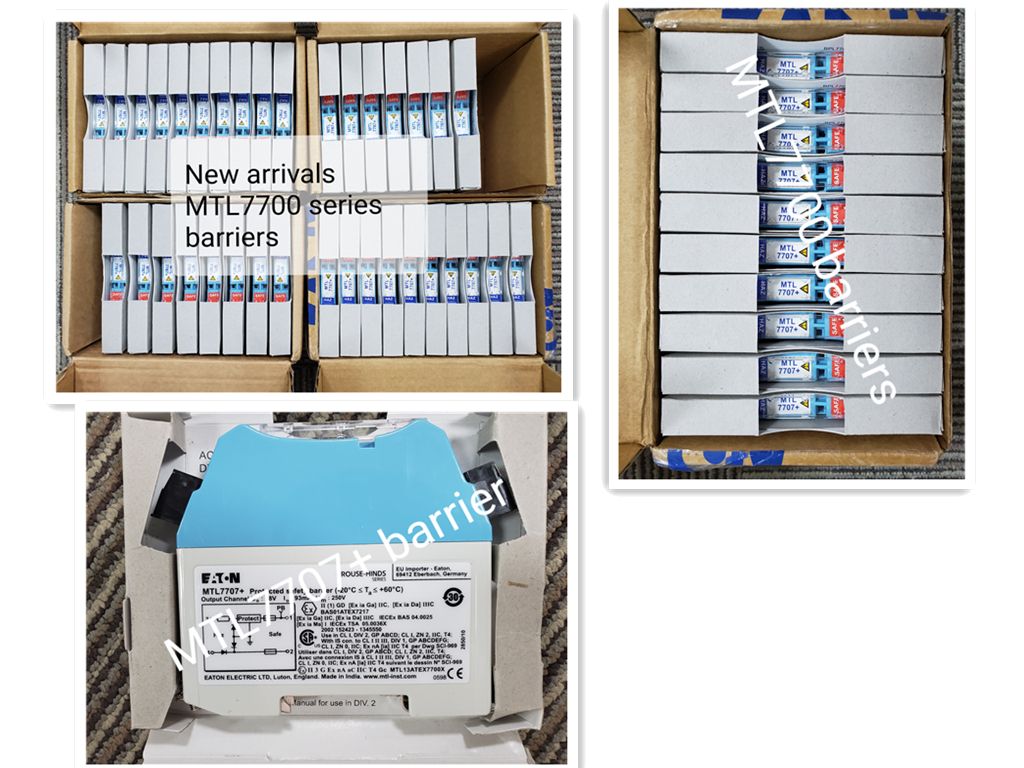 Hot sale MTL barrier models in 2021, July for your reference.
MTL7756AC
MTL4544
MTL5516C
MTL5525
MTL5531
MTL5546
MTL5511
MTL5582B
MTL5046
MTL7028+
MTL4851
MTL4852
MTL7796-
MTL5011B
MTL5544D
MTL4541S
MTL4541B
MTL4641
MTL5549
MTL5541
MTL5573
MTL5541A
MTL5521
MTL5514
MTL4549
MTL5544
MTL7764
MTL5553
MTL4575
MTL4549
MTL5526
If you need more information for our MTL barrier products, please feel free to contact me here.
Telephone:86-027-85880977
Mobile :86-13545206420(Whatapp&Wechat is available)
Fax:86-027-85309780
Skype:Diana@hkxytech.com
E-mail: Diana@sunupauto.com or Dianatian118@gmail.com