New arrival Eaton MTL1000 range MTL1249 signal conditioning isolators products in stock. Good price for MTL1249 model at Sunup.
Eaton MTL1000 range product description:
The MTL1000 range of signal conditioning isolators and accessories are designed to help protect field instruments and control systems to provide safe, reliable and high-quality process communications. This cost-effective solution offers significant savings with its embedded DIN-rail mounted power-bus and compact design. The optional MTL1991 power-bus feed and alarm module offers added power security with the application of dual power feeds with individual supply monitoring. Our new range of MTL13xx trip amplifiers now provide signal conditioning and 2 trip alarms for voltage, current, RTD, thermocouple and potentiometer inputs.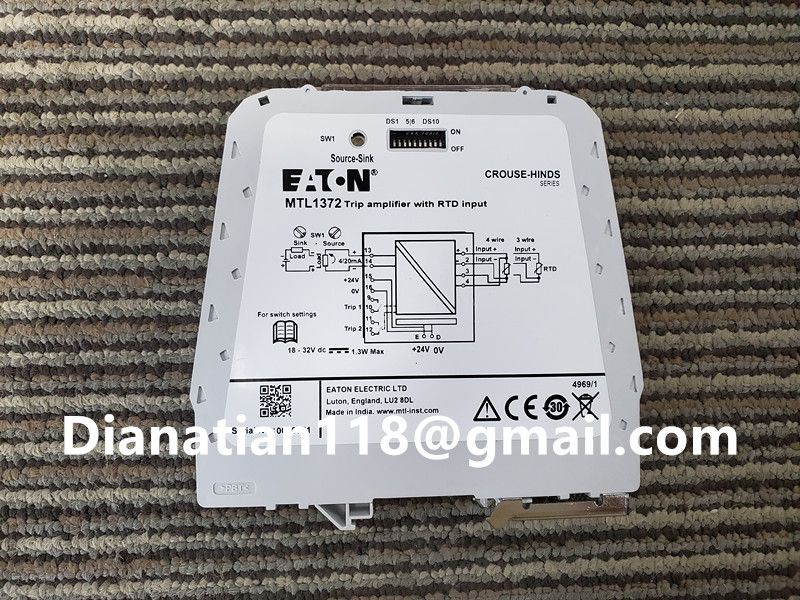 More product models for MTL1000 range.
MTL1141
MTL1142
MTL1143
MTL1144
MTL1145
MTL1171
MTL1172
MTL1173
MTL1211
MTL1249
MTL1271
MTL1272
MTL1321
MTL1341
MTL1371
MTL1372
MTL1373
MTL1991
For any question or if you want to purchase MTL1249 signal conditioning isolators, please feel free to contact me here.
Sunup (Wuhan) Import & Export Co., Ltd.
Add:7-A16,Caishen Commercial Plaza,Hankou Railway Station,Wuhan, China
Postal code:430015
M: 86-13545206420(WhatsApp & Wechat) | T:+86-027-85880977| F:86-027-85309780
Email:Diana@sunupauto.com Dianatian118@gmail.com