High quality MTL9461-ET, MTL9461-ET IS Serial to Ethernet Gateway, do you want the latest price for MTL9461-ET product?
The 9400 product range provides cost-effective Intrinsically Safe (IS) Ethernet equipment that can be installed and maintained easily in hazardous areas. The intrinsically safe hazardous area certification permits the components to be mounted in a Zone 1 hazardous area with connectivity into Zone 0 and the associated apparatus certification of the 9468-ET IS Ethernet isolator and 9491-PS IS power supply allow this equipment to be mounted in a Zone 2 hazardous area and connected to intrinsically safe equipment in a Zone 0 or 1 hazardous area.
In Process Automation it is also preferable to use a single cable to provide both power and communications to the end device. The 9460-ET range can deliver Intrinsically Safe Power over Ethernet (PoEx™) with a single Cat 5e or Cat 6 cable, allowing live connection and disconnection of the end device in Zone 0 and 1 hazardous areas.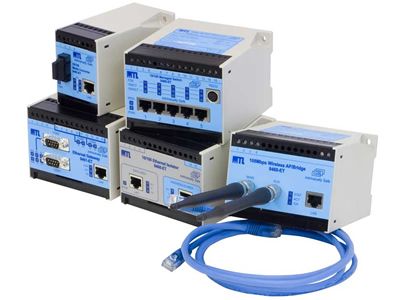 The 9461-ET Ethernet Gateway provides existing intrinsically safe equipment with "Ethernet connectivity" by allowing conventional serial
communication equipment to be connected to an Ethernet network.
Many intrinsically safe devices such as analysers, weighing systems, dust monitors, etc. have RS232, RS422 or RS485 serial connectivity. Providing
these devices with Ethernet connectivity offers considerable hardware and integration cost savings.
MTL9460-ET range product summary
9460-ET-OV 9460-ET Overview
9460-ET-SS 9460-ET System Specification and Approvals
9461-ET IS Serial to Ethernet Gateway
9465-ET IS Ethernet Media Converter
9466-ET IS Ethernet Managed Switch
9468-ET IS Ethernet Isolator
9469-ETplus IS Ethernet Wireless Access Point/Bridge