MTL9460-ET range product MTL 9468-ET IS Ethernet Isolator, need price for MTL 9468-ET? Call us now!
The 9400 product range provides cost-effective Intrinsically Safe (IS) Ethernet equipment that can be installed and maintained easily in hazardous areas. The intrinsically safe hazardous area certification permits the components to be mounted in a Zone 1 hazardous area with connectivity into Zone 0 and the associated apparatus certification of the 9468-ET IS Ethernet isolator and 9491-PS IS power supply allow this equipment to be mounted in a Zone 2 hazardous area and connected to intrinsically safe equipment in a Zone 0 or 1 hazardous area.
In Process Automation it is also preferable to use a single cable to provide both power and communications to the end device. The 9460-ET range can deliver Intrinsically Safe Power over Ethernet (PoEx™) with a single Cat 5e or Cat 6 cable, allowing live connection and disconnection of the end device in Zone 0 and 1 hazardous areas.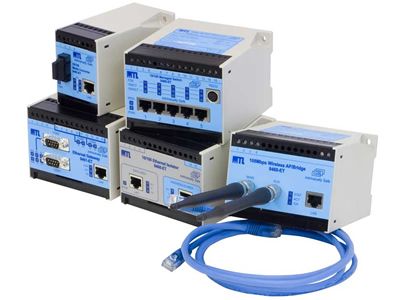 The 9468-ET is an intrinsically safe Ethernet isolator enabling Ethernet devices in Zone 2, or a safe area, to communicate with intrinsically safe
Ethernet networking components operating in the hazardous area. A further application is the use of a pair of 9468-ET isolators to permit an
Ethernet cable to cross a hazardous area.
MTL9460-ET range product summary
9460-ET-OV 9460-ET Overview
9460-ET-SS 9460-ET System Specification and Approvals
9461-ET IS Serial to Ethernet Gateway
9465-ET IS Ethernet Media Converter
9466-ET IS Ethernet Managed Switch
9468-ET IS Ethernet Isolator
9469-ETplus IS Ethernet Wireless Access Point/Bridge