In stock MTL830 range Multiplexers MTL838B-MBF receivers products with competitive price. Contact us to release order for MTL838B-MB?
MTL838B-MBF receivers translate the information transmitted from the MTL831B via the data highway. The MTL838B-MBF provides a
Modbus® serial-data output representation of the inputs together with status information.
MTL838B-MBF MODBUS® ANALOGUE RECEIVER
Translates data received from the MTL831B in the hazardous area and makes it available as twin RS485 Modbus® serial data outputs. The MTL838B-MBF is configured by personal computer for thermocouple and RTD type, safety drive, high and low alarm and any other operational parameters.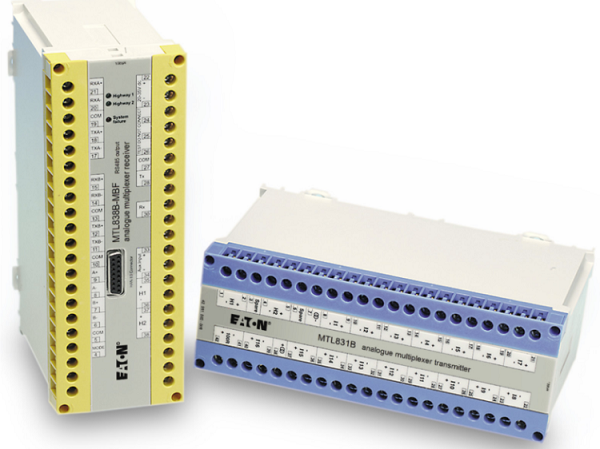 MTL838B-MBF
Thermocouple range supported
Types E, J, K, N, R and T THCs to IEC 584. Other options are
available, please contact MTL for details.
System configuration
Serial communications parameters and system parameters
entered using PCS83 software program, by downloading from
process controller. Configuration parameters are retained by
using battery-backed RAM.
Linearisation
Multi breakpoint calculation by microprocessor (output is
linearised and cold junction compensated)
Broken THC indication
Serial output drives upscale or downscale
Alarm facilities
High and low alarms are indicated in the serial data and can be
set for each input
NM MTL838B-MBF Modbus Receiver Instruction Manual
MTL830 MTL830 is intrinsically safe
MTL830 Common Specs Approvals and common specification
MTL830 Enclosures Enclosures and accessories
PCS83 MTL830 Range Configuration Software
For any question about MTL830 range Multiplexers MTL838B-MBF receivers, please feel free to contact us here.