MTL mSA range of surge protection devices is designed to safeguard remote electronic equipment from surges on signal and data cabling. Models are available in a range of working voltages to cover all process-related signals such as RTDs, THCs, 4/20mA loops, telemetry outstations, shut-down systems and fire and gas detection. The weatherproof enclosure of the mSA range is rated at IP65 making it particularly suitable for locations which are regularly exposed to lightning activity and suffer frequent damage. These self-resetting devices continue to protect even after a surge has passed making them maintenance free, again ideal for remote locations. The maximum surge handling capability of the mSA range units is 10kA.
The mSA range prevents surges and transient overvoltages conducted through data and signal cabling from causing damage to electronic systems such as instrumentation control panels, telemetry outstatins and fire and security alarm installations.
mSA16/1 , mSA30/1 , mSA51/1 , mSA75/1 , mSA06/2 , mSA16/2 , mSA30/2 , mSA51/2 , mSA75/2 , mSAPN/1 , mSAPN/2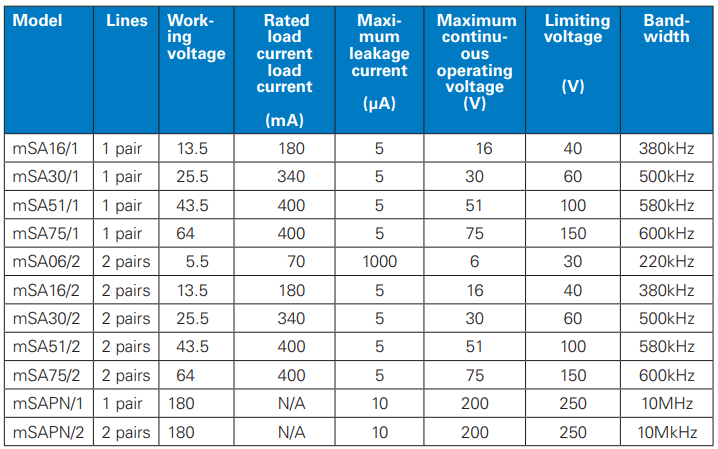 Need more production information for MTL power supplies,please contact me here.
My contact details
Telephone:86-027-85880977
Mobile :86-13545206420(Whatapp&Wechat is available)
Fax:86-027-85309780
Skype:Diana@hkxytech.com
E-mail: Diana@sunupauto.com or Dianatian118@gmail.com